Boondocks star John Witherspoon who voiced Cantankerous Robert "Granddad" Freeman is the legal guardian of his grandsons, 10-year-old revolutionary Huey and 8-year-old Riley dies at age 77.
According to Deadline the actor and comedian unexpectedly passed away at the age of 77 in his home on Tuesday (Oct. 29).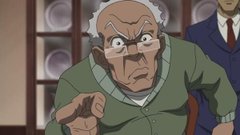 Spoon was a household name known for his roles in the Friday franchise, "The Wayans Bros.," and "The Boondocks," and was loved by millions of black families' who grow up watching him.
John Weatherspoon was born in 1942 in Detroit, Michigan and landed his first role in "The Jazz Singer" TV show in 1980.
Witherspoon also starred in films such as Hollywood Shuffle, Boomerang and Vampire In Brooklyn.