Messy state of toilets at Mang'u Primary School is one among many challenges that pupils with special needs have been grappling with in their pursuit to access their right to education. The pupils with special needs such as autism, dyslexia, bi-polar, muscular dystrophy, multiple sclerosis among others have been using the same lavatories with their able-bodied counterparts resulting in a serious strain. The over 20 pupils can now afford a smile after a well-wisher built them a modern disability-friendly toilet that fits to their special environment.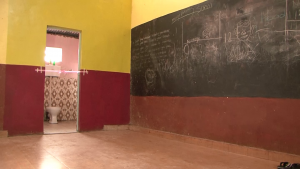 Parents who have children with physical, intellectual and developmental disabilities at the school narrated that their children have for decades been struggling to learn in the poor environment of the available latrines with some of them lacking ability to access them. They single out that inadequate funding, inadequate teachers with the right skills to teach children with disabilities are among other challenges that have been hampering access to education by their children with disabilities. While lauding Engineer Mathew Mukuha Mwangi, the well-wisher for the gesture, the parents led by Anne Njeri further expressed concern that unsuitable institutions of teaching children with special needs have locked many of them from accessing education.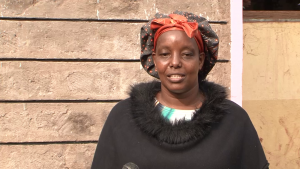 On his part, Mukuha who is a local youth leader regretted that negative attitudes, poverty, limited awareness by parents, insecurity and unsuitable institutions have compelled so many children who are gifted differently to remain at home. For the children with special needs to live ordinary lives, Mukuha urged parents not to hide them but instead introduce them to education to learn and become more productive in life stating that so many challenged persons have made it in life with their conditions not withstanding.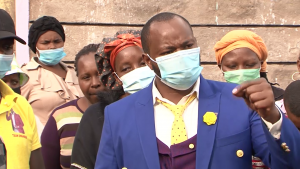 According to Article 54 of the Kenyan Constitution, persons with disability have a right to access educational institutions and facilities that are integrated into society to the extent compatible with their interests and needs.