The results for the Kenya Certificate of Primary Education are set to be released today, the 19th of November 2018 in Mombasa at the Star of The Sea Primary School in Mombasa County by Cabinet Secretary for Education, Amina Mohammed. This is exactly eighteen days later after a total of 1,520,364 pupils from all over the country, wrote their national exam between 29 October and 1st November 2018. Out of these, only 4 pupils were found guilty of impersonification and would be allowed to write the national exam come next year thus recording an improvement compared to last year's performance.
Two pupils topped with a total of 453 marks out of the possible 500. The girls did well in the arts and languages while the boys thrived in the sciences. 2495 candidates with various disabilities wrote the exam, and the highest mark scored was 446. 12,273 candidates scored over 400 marks, 228,414 attained between 301 and 400 marks, 574,927 pupils attained between 201 and 300 marks and a sum total of 234,573 candidates had between 101 and 200 marks. 2,177 pupils had 100 marks and below.
The President later acknowledged that there was not much cheating in this year's national examination. This was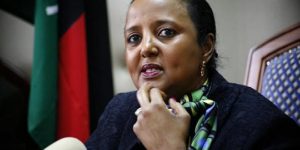 dealt with severely and as per the confines of the law, that is according to the constitution, Act No 29 of 2012. Amina Mohammed defended the stringent exam rules saying that it was done on a level playing field, fair for all the pupils and
that the results are a reflection of pure hard work. 32 of the teachers involved in overseeing the exam were deregistered, however, and 26 lost their jobs following exam malpractices. Form One selection is said to be over by 25th December 2018.
What is done is done. That whatsoever a man sows, that also he must reap. One can only advice these youngsters to focus on the future.