The Wiper Party leader Stephen Kalonzo Musyoka was left in shock when he discovered that his National Identification number was shared with another person in IEBC records.
The former Vice President had gone to confirm his voter registration status when he discovered that according to the Independent and Electoral Boundaries Commission records, his ID number had was shared with a woman namely Salome Wanjiru Njoroge.
Kalonzo Musyoka said the revelation was clear evidence that the IEBC voter register had massive errors which can easily be used to rig the August elections by locking out legitimately registered voters from casting their ballots.
"It is now clear what is happening across the country. This explains why the registrar of persons has been retained in office several years after attaining retirement age," the Wiper leader said.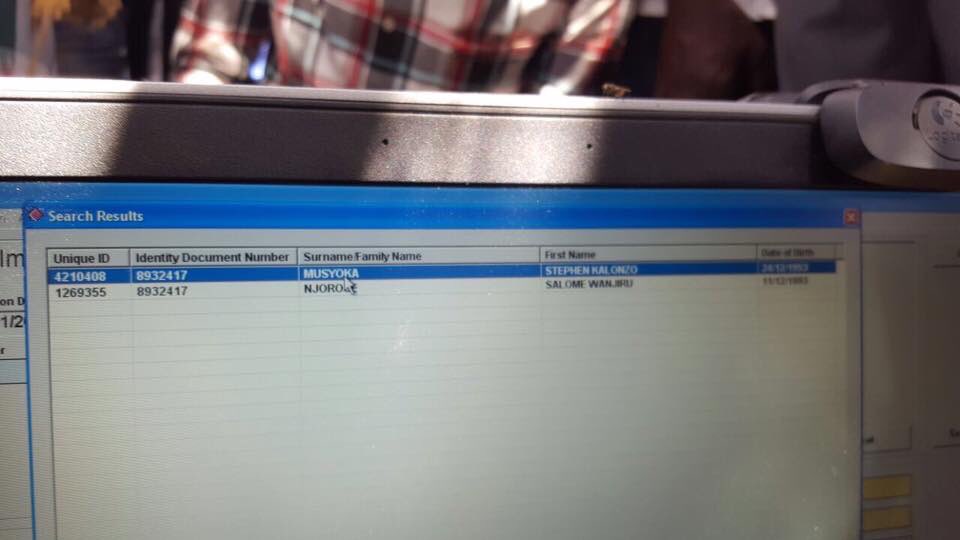 "We in the Opposition will not allow such machinations to happen, the voter register must be cleaned up to stop ghost voters from participating in the elections," said the CORD co-principal Kalonzo Musyoka
"Elections are not stolen in a single day. Rigging is a process and it involves dirty schemes of deleting people's names from the register like it had happened with Mr Musyoka.
"It does not make sense to travel back home to register as a voter. The people back home have sufficient numbers to elect their leaders. You should register here to vote for the leaders you want to lead you because this is where you live.