A 19-year-old form four student at St. Moore Nguviu Boys High school in Embu has been missing from school for a week now. Family members said the boy went missing a week ago after a disagreement with two other boys from the school. The family is accusing the headteacher of laxity and taking them in circles as opposed to making efforts to look for the student. Ruth Kanini, the mother of the teenager, said she was informed of her son's disappearance when the school teacher called her to ask whether her son had arrived at home.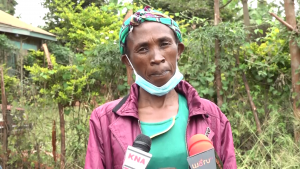 She also lamented that the teachers had an earlier version that when his son excused himself the other boys way laid him on his way to the class where he had gone to pick the keys.
Francis Kilungu, an uncle to the teenager, said the headteacher told the family that the two boys were accusing him of stealing a calculator and set book. Kilungu said the headteacher said the boy was active in class and it was illogical that he was running away from classwork.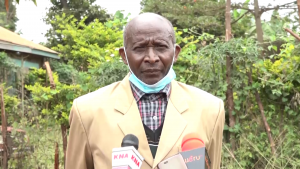 Antony Mutunga a cousin to the teenager lamented how they have been taken round while trying to follow up on the matter. However, the principal has threatened to abandon the search if we contact the media or follow up without involving him. The family noted that since a week has elapsed they will embark on a search from mortuaries to find out if he might have been killed. Abdullahi Adan the Embu North Sub-county police commander said the matter had been reported at Kibugu police station and a signal sent to all police stations.