By Peter Mwaura
Defending Nakuru 10's champions Homeboyz RFC will take on Kenya cup finalist Kabras sugar, Western Bulls and Makueni RFC In pool A as 2016 Champions Strathmore Leos take on Mwamba, Menengai Oilers and Kisii RFC in pool B.
According to the pooling released by organisers, Kenya Cup champions KCB Rugby are seeded in pool C alongside Kenya Harlequins, Mean Machine and Masinde Muliro University of Science and technology, MMUST. Host Nakuru RFC will take on Impala Saracens, Kenyatta University BlakBlad and Nondescript RFC in pool D.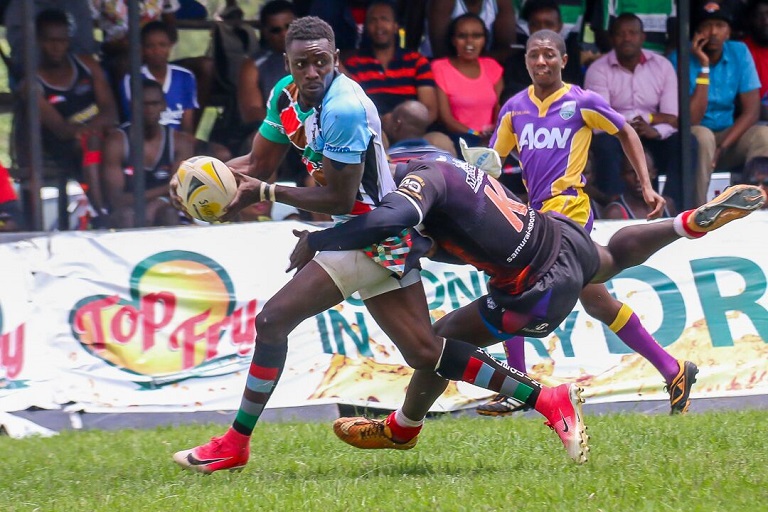 The tournament is set to kick off tomorrow at the Nakuru Athletic Club with Age grade and Women Rugby set to kick off. The men's competition will kick off on Saturday.
Nakuru 10s fixtures
Saturday
9:00 am    Homeboyz    Vs    Western Bulls
9:22 am    Kabras    Vs    Makueni
9:44 am    Strathmore    Vs    Oilers
10:06 am  Mwamba    Vs    Kisii
10:28am   Kcb    Vs    Machine
10:50 am  Quins    Vs    Mmust
11:12 am  Nakuru    Vs    Nondescripts
11:34 am  Blakblad    Vs    Impala 

11:56am   Homeboyz    Vs    Makueni
12:18 pm  Kabras    Vs    Western Bulls
12:40 pm  Strathmore    Vs    Kisii
13:02 pm  Mwamba    Vs    Oilers
13:24 pm  Kcb    Vs    Mmust
13:46pm   Quins    Vs    Machine
14:08 pm  Nakuru    Vs    Impala
14:30pm   Blakblad    Vs    Nondescripts 

14:52pm   Western Bulls    Vs    Makueni
15:14pm   Oilers    Vs    Kisii
15:36pm    Machine    Vs    Mmust
15:58pm    Nondescripts    Vs    Impala
16:20 pm   Homeboyz    Vs    Kabras
16:42 pm   Strathmore    Vs    Mwamba
17:04 pm   Kcb    Vs    Quins
17:26 pm   Nakuru    Vs    Blakblad