Ugandan star rapper NAVIO,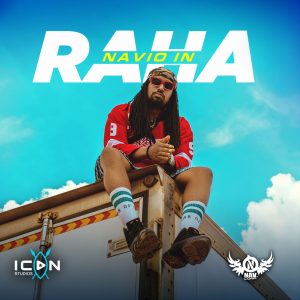 celebrated as East Africa's King of Hip Hop has released "Raha" – brand new single and music video, experimenting with Amapiano / Rap. Tanzanian music genius, Daxochali, who is renowned for his mastery in Amapiano, produced this song with authority to create a massive hit.
This is the first release off Navio's upcoming studio album 'Vibes Out The East' (#VOTE) . Navio stands out on the new release, flowing effortlessly on Amapiano, the biggest genre sweeping through the African charts right now.  It's a daring and bold move as many rappers have refused to take the plunge as compared to their counterparts in other genres. Navio says "I spent almost more than 8 years in South Africa when I was younger and in my prime club years so I've always been influenced by the region's sound and more. Plus with a grandmother from that side it's always hard for me to ignore any trend from there."
The track's high energy music video directed by Sasha Vybz, who stays true to his style, crafting a timeless video paying homage to the scale of the song, with big sweeping shots and a choreography centered on Afro Hip Hop dance, calling out for freedom, and expression.  
Navio says about the release, "Uganda has been locked up. No dancing, no concerts, no vibes and no good times allowed. Now that we're coming to the end of that I think we needed an anthem that showed all of those qualities. Besides the fact that UG hasn't been on the scene, we still have something to add to East African music and therefore Navcorp is proud to present the new hit to usher in 2022 – "Raha" – Leta Raha: bring on the good times!"
Seemingly not slowing down, Navio gets to exclusively share more about the upcoming body of work, "The album is a bit more centered on Navio as compared to my 2020 album 'Strength In Numbers' whose whole theme was centered on the title and by that involving people I respect from across Africa. This next project 'Vibes Out The East' (#VOTE) is centered on my personal story and expression to the rest of the continent and world. It aims to still have that freestyle approach but push a new level of excellence,"adiing,"The next divergence will be on this project in terms of experimenting with other genres."
East African Hip Hop music, Ugandan music, Navio and all of his brothers in the industry are still very active and have a message for East African fans and beyond, "You can never overlook quality. This will never be a numbers game and the art form whether commercial or underground needs to actually contain ART. Let's keep expressing ourselves and pushing further the right way. Support each other in East Africa and we will be the region to reckon with on the continent."
Navio has undoubtedly proven himself in these dark times of the pandemic that tremendously had an impact on the music industry globally.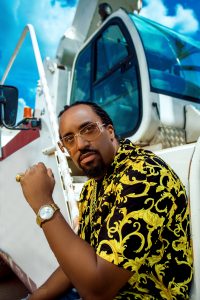 Having the most successful year of any rapper regionally, he released the 'Strength In Numbers' (SIN album) which sold 39,459 copies in the first few weeks before the street vendors pushed the sales to higher heights- off a well crafted boda delivery strategy in the heart of lockdown. The album itself won awards – and the collaborations with Vanessa Mdee, Ice Prince, Joh Makini, Seyi Shay, Laylizzy and a Burna Boy Remix- makes it an instant classic. He had the first virtual concert in Uganda launching his album.