Residents in Embu have expressed concern over rising cases of insecurity and crimes citing laxity of security agencies. This is after a man suspected to be a thief who was part of a three-member gang which was breaking into residential houses and stealing utensils in Dallas Estate in Embu town was lynched and his body burnt by a mob. Eye witness said that the gang could identify a house whose owner had left for a job then lock them from outside other members of the plot so that they could steal comfortably. They said when the suspects were accosted members of the public two managed to escape but one was overpowered and clobbered before being set ablaze. Locals say the notorious gang has been terrorizing members of the public and they were targeting household items. While addressing the media in response to the concern of the residents, Embu County commissioner  Abdulahi Galgalo said the security team in the county is doing all it takes to contain the insecurity.
Galgalo observed that the incidents that are happening in the county are also being experienced in other counties across the country and residents should not blow it out of proportion. The County Commissioner has refuted the claim that the police are reluctant in responding to information from the residents, noting that residents are reluctant in giving evidence in fear of being engaged in court proceedings. However Galgalo warned residents from taking law into their hands by killing the suspects but should hand them over to the police where through interrogation the suspects may reveal their accomplices. The county commissioner pointed out the police officers are promptly responding to the reports of insecurity given by the residents citing the recent theft which was reported at Kianjokoma whereby the security team responded fast and were able to recover all the goods that were stolen.
Galgalo also noted that several arrests have been done and the suspects will be arraigned in court for prosecution while police officers are pursuing their accomplices. On the possibility of released petty offenders through lenie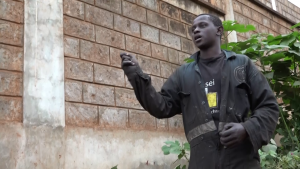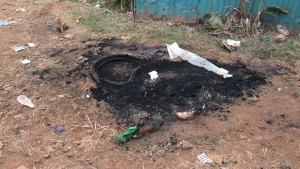 nt sentences getting back into crime, Galgalo noted that the security team has done its part in presenting the offenders to court and since the courts are independent in their operations, their decisions cannot be interfered with.Separately Galgalo called for concerted effort by Nyumba Kumi elders, chiefs and religious leaders among other players to address the issue of suicide in the county which is rampant.