Education stakeholders in Langobaya division of Malindi Sub County have cited poverty, poor school infrastructure, indiscipline and inadequate teachers as the major causes of poor educational standards in the area.
The stakeholders gathered at the Weru Technical and Vocational Training College situated within the division to brainstorm on how educational standards could improve in the Arid and Semi-Arid (ASAL) area.
Led by Langobaya Assistant County Commissioner (ACC) Daniel Ntausi,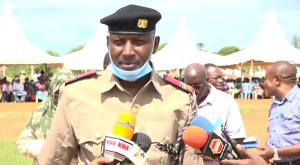 the stakeholders, who included local politicians, heads of educational institutions as well as parents expressed optimism that the situation would change for the better.
Mr. Philemon Galgalo, the head teacher of Kakoneni Primary school said poverty had made it difficult for parents to pay fees thus affecting learning institutions in running their activities smoothly.
"Because of poverty, the transition from primary to secondary school is a great challenge for many students," he said.
Mr. Galgalo said the problems of early pregnancies, school dropouts and inadequate teachers, especially those of the female gender, were rampant in the area and concerted efforts were needed to arrest the vices.
Langobaya Secondary School Principal John Mungoma Benjamin said due to the area being ASAL, parents had a problem of low-income levels as they are not able to get good agricultural harvests, thus affecting the payment of school fees.
He said that some parents in the area have lopsided priorities that affect the education of their children.
"It is easy for most parents to raise funds for burials/funerals than for them to look for school fees for their children," he said adding, "Some parents have abdicated their responsibilities because they send their children to school and leave everything to teachers."
Ms Mishi Juma, the Principal of Mkondoni Secondary School, said many girls in the area were unable to complete secondary school education due to a myriad of challenges that include poverty in their families that she said had resulted in may dropping out to get married.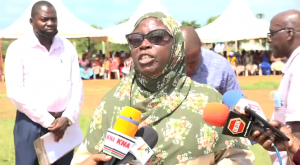 "Many of them get pregnant early and become teenage mothers, and even though we have tried to get them back to school, the fact that they have to breastfeed their children and the stigmatization that follows early pregnancies, affect their performances," she said.
She said the stakeholders were brainstorming in how students, especially girls, would transit to all levels of education from nursery through university.
Wetu Technical Training College Principal Edward Mwagambo Lewa lamented that the college did not have enough students despite the fact that the government was paying Sh30,000 for each student while the balance can be sourced from the Higher Education Loans Board.
He said that the college had a capacity of 1,500 students but only 750 students had enrolled for the various courses, most of them from the National Youth Service (NYS).
"The students here are very few, especially those from this area. The majority of students in this college are those brought to us from the NYS, but the number of students from Malindi constituency is too low," he said.
On his part, Mr. Ntausi urged the National Government Constituency Development Fund (NG-CDF) for Malindi, Magarini and Ganze to ensure that they pay bursaries in time to help students to remain in schools.
He called on the Teachers Service Commission to post more schools in the area saying lack of adequate teachers had contributed a lot to poor performance.
The administrator called for the introduction of corporal punishment in schools across the country in order to reduce cases of indiscipline that had led to the burning down of school property.
"During our time, we were being caned and now we are better people in the community. There for the policy should be reviewed so that the cane is re-introduced in school because our children have become unruly both to parents and teachers," he said.