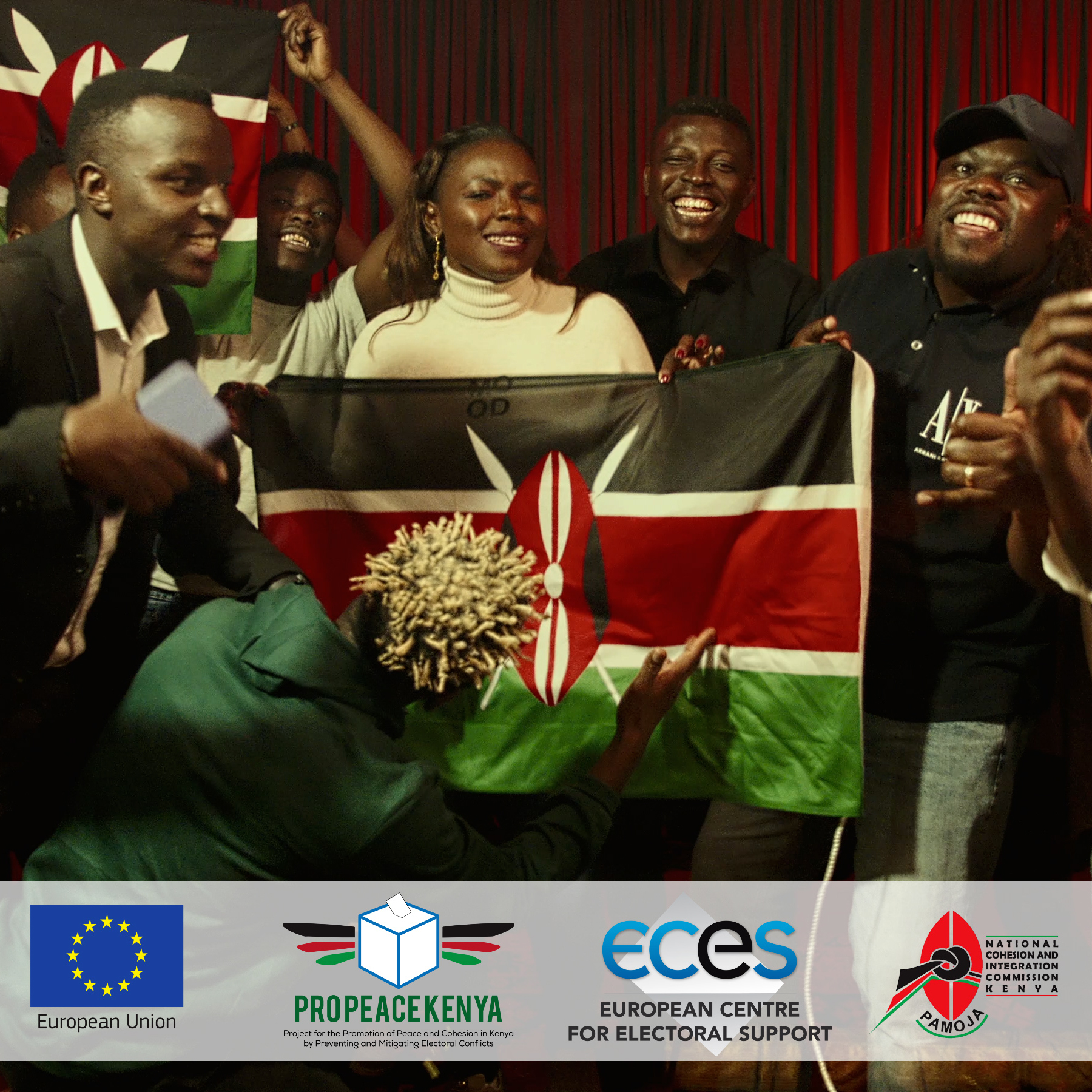 Celebrated Kenyan artists including Sauti Sol, Mercy Masika, Evelyn Wanjiru, Size8Reborn, Khaligraph Jones, Samidoh, Wyre, Trio Mio, Nviiri The Storyteller and Bensoul came together to produce and release  "Only Love / Upendo Wa Kenya" – a national peace and cohesion song for Kenya. The song and video is a timeless reminder for Kenyans to work towards national co-existence.
Advocating for peace, hope, love and unity before, during and after the 2022 General Elections in Kenya, the A-List artists joined forces with the European Centre for Electoral Support (ECES) and the National Cohesion and Integration Commission (NCIC) to produce the song which is also part of peace education campaigns for the ECES pro-peace Kenya project funded by the European Union.
The Pro-Peace Kenya Project supports interventions of the NCIC and aims at preventing election-related conflict and violence in the General and Presidential elections of August 2022 and beyond.  The Project builds on the various experiences of collaborating partners working to promote peace and cohesion to prevent and mitigate conflicts and electoral related violence, as well as to build trust, inclusion, cohesion and political space, notably in view of supporting the "Road Map of Peaceful Elections 2022" published by NCIC.
Fabio Bargiacchi, Founder and Executive Director, ECES concludes, "We are so proud to have supported in producing this song and video during the 9 August 2022 General Elections amidst the unfolding tense atmosphere witnessed in the pre-electoral environment and the successful conduct of the polls which has now been concluded with the Supreme Court's ruling upholding the elections. This song continues to champion peace and cohesion among Kenyans, while we urge all stakeholders to continue the commendable job of promoting peaceful participation of citizens before, during and after elections, he added."