Vocational centers in Nakuru County have in the last one year recorded a high drop-out among students as the effects of Covid-19 continue to be felt. Early pregnancies and use of drugs has been blamed for the crisis as higher institutions of learning across the country continued to welcome more students. This emerged during a colorful graduation ceremony of 171 youths under the Inua Partners in Hope programme that is supported by United Methodist Church in Naivasha. According to Leah Waithera from the directorate of youths in Nakuru County, vocational centers were now feeling the full effects of the pandemic.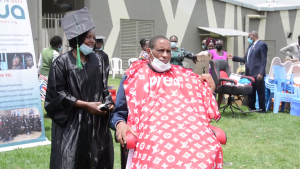 She noted that many girls had dropped from classes due to pregnancies while their male counterparts were engaged in drugs adversely affecting the education programme. While praising the Inua programme, she noted that this would come in handy in assisting those students who had dropped from school. "We are also calling on the government to supply vocational centers with modern equipment as the current ones are archaic and no longer in use in the market," she said.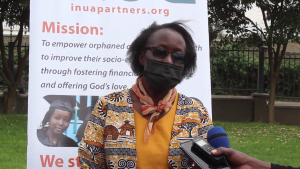 On his part, the Director of the Inua programme Reverend Paul Matheri admitted that the pandemic had affected their training programme.He said that the programme was meant to empower poor youths who were the heads of their families adding that the pandemic had exposed them to many challenges. Matheri who is the pioneer of the programme noted that close to 200 youths in Naivasha had benefited from various vocational courses and they were now self-reliant. "The pandemic has adversely affected all sectors including families where we have more children being the heads of families and we are keen to empower them," he said.
The board chairman of the programme James Kiiru said that this had turned out to be a game changer mainly for vulnerable families that had been affected by the pandemic. He added that a donor from the US was willing to construct a garage in Naivasha which would be used to train the youths from the poor and vulnerable families. "We are asking the county government to assist so that we can acquire land for the garage as vocational training has changed the lives of many," he said. One of the beneficiaries, Isaac Waimiri who has trained to be an electrician said that the training had positively changed his life and he was ready to be self-employed. "With the training and the start-up kit we are ready to enter the market and start earning and supporting our families," he said.