Construction of a Kenya Medical Training College (KMTC) branch in Kangema, Murang'a has been completed with the need of more funds to equip the facility. The campus which was constructed by the local National Government-Constituency Development Fund (NG-CDF) at a tune of Sh. 100 million is ready to admit students once the facility is equipped. Kangema MP Muturi Kigano has said lecture halls, administration blocks and laboratories are ready but what is lacking is equipment.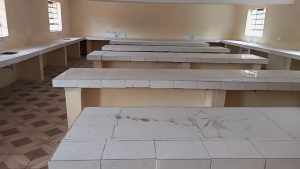 Speaking when he led officials from the KMTC board to inspect the facility on Monday, the MP asked the national government through the ministry of education to allocate funds to equip the campus and construct hostels for students. The facility will offer opportunities for close to 2,000 learners who are interested to pursue various courses in the health field. Kigano added that the campus also needs a bus to transport learners to neighbouring medical facilities for practical lessons.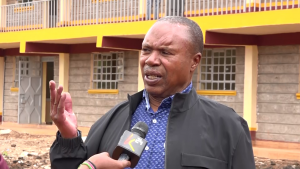 Academic registrar of KMTC Dr. Lucy Waweru lauded Kangema NG-CDF for constructing the campus saying it will absorb many learners who have been seeking chances to study various medical related courses. The college, she added, is constructed in accordance with requirements of medical institutions and soon the KMTC Board will enroll students to the campus. Waweru encouraged young people to apply for training chances with KMTC saying currently the application process is done online.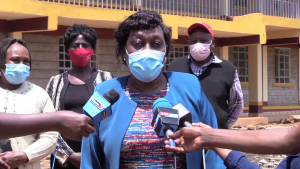 Currently KMTC has over 45, 000 students and the college offers 19 diploma courses, 52 higher diploma programmes and eight certificate courses. Waweru said the programmes they offer meets the needs of the society saying their courses are highly marketable.