An 80-year-old man from Mayungu area, Butsotso central, in Lurambi sub-county, Kakamega was caught trying to commit suicide after allegedly being caught defiling his 15-year-old daughter. The father Gabriel Nabwire, claimed he found out details of the suspect, Julius Juma sexually abusing the minor in his (suspect's) house and eventually impregnating her. Nabwire also added that his brother's daughter aged 14 years has also been impregnated by a relative from the fa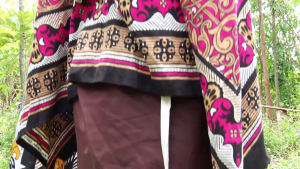 mily aged 28 years and too flee into hiding.
The minors while speaking to the media said that the both men lured them with money ,50 shillings warning them not to reveal to anyone about the ordeal of the horrific Sundays, while her mothers were away from home. The area chief, Samuel Okech confirmed the incidents, saying they managed to rescue the suspect and taken to the area hospital where he is receiving treatment under police guard. If arraigned and found guilty of incest with a child, which is against Section 20 (1) of the Sexual Offenses Act, both suspects could spend the remainder of his life in jail.