By Peter Mwaura
The Kenya Sevens team has been seeded in Pool B of the seventh round of the HSBC Sevens Series set to be held in Hong Kong on April 7th 2018. As per the draw released by World Rugby, The Kenyan team that won silver in Vancouver will take on Australia, Spain and Canada keen to secure Main cup quarter final spot.
Coach Innocent Simiyu's boys humbled Spain to a 43-0 win in Vancouver in a pool C match.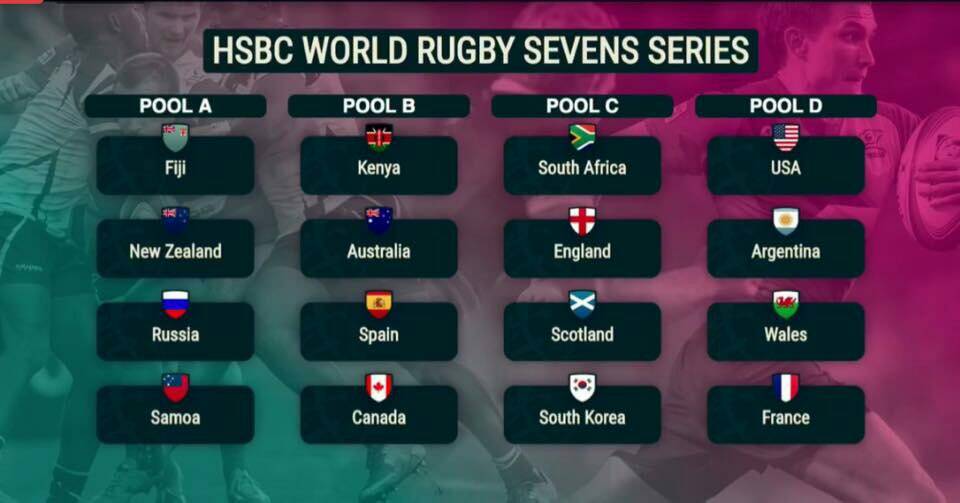 Fiji will take on New Zealand, Russia and Samoa in Pool A as South Africa take on England, Scotland and invitational side South Korea in Pool C.
Coach Mike Friday's side will take on Argentina, Wales and France.
The Hong Kong 7's will be the last leg before the teams head to Australia for the Commonwealth Games.
Meanwhile the Kenyan Team is set to Jet back tonight at 9:40pm.
Hong Kong 7s pools
Pool A: Fiji, New Zealand, Russia, Samoa
Pool B: Kenya, Australia, Spain, Canada
Pool C: South Africa, England, Scotland, South Korea
Pool D: USA, Argentina, Wales, France