Netflixt, one of the world's leading streaming entertainment service, has announced the East Africa recipients of the Netflix Creative Equity Scholarship Fund (CESF) providing financial support to African creatives to access quality tertiary education in film and TV-focused disciplines. The scholarship fund for sub-Saharan students is part of Netflix's global Netflix Creative Equity Fund launched in 2021 with the goal of developing a strong, diverse pipeline of creatives around the world.
The Netflix Creative Equity Scholarship Fund celebrated the inaugural cohort of 46 beneficiaries from five East African countries (Kenya, Uganda, Rwanda, Burundi and South Sudan) at a ceremony held at Nairobi's KCA University.
Meet the 46 Beneficiaries
Recipients for Certificate in Film Studies include: from Kenya – Victor Odhiambo Tindi, Saidi Mohamed Mujibu, Pauline Wanjiru Mwangi, Mwavaga Shadrine Lumonye, Bobson Fadhili Mwamburi, Simon Njogu Wacira, Felix Otieno Odhiambo, Derrick Bosire, Dorcas Kelly Katunge, Teresia Wanjiru Mbugua, Kelvin Mbuvi Ngatta, Clinton Aguma, Martha Muthoni Mutiso and Jeffither Murimi Kariuki.
Recipients for Certificate in Film & Television include: from Kenya – Martin Toroi Walucho and Steve Gitau Ng'ang'a.
Recipients in Film Production include: Cynthia Wanjiku Muniu, Fortune Wise Chege and Augustine Ondera Alfred from South Sudan.
Recipients in Diploma in Film & Television Production include: from Kenya – Denis Musungu, Memusa Christopher Lesikito, Nyokabi Gitonga Jackline, Jonathan Efwaine Anyange, Lucky Wanja Wangari, Ebenyo William Eloto, Solomon Ewoi Emuria and Jerry Mokua Sakwa. Yvan King Mukunzi from Rwanda, Belone Irakoze from Burundi, Joyce Isaac Cleto Alimu from South Sudan and Amisha Janat Mukasa.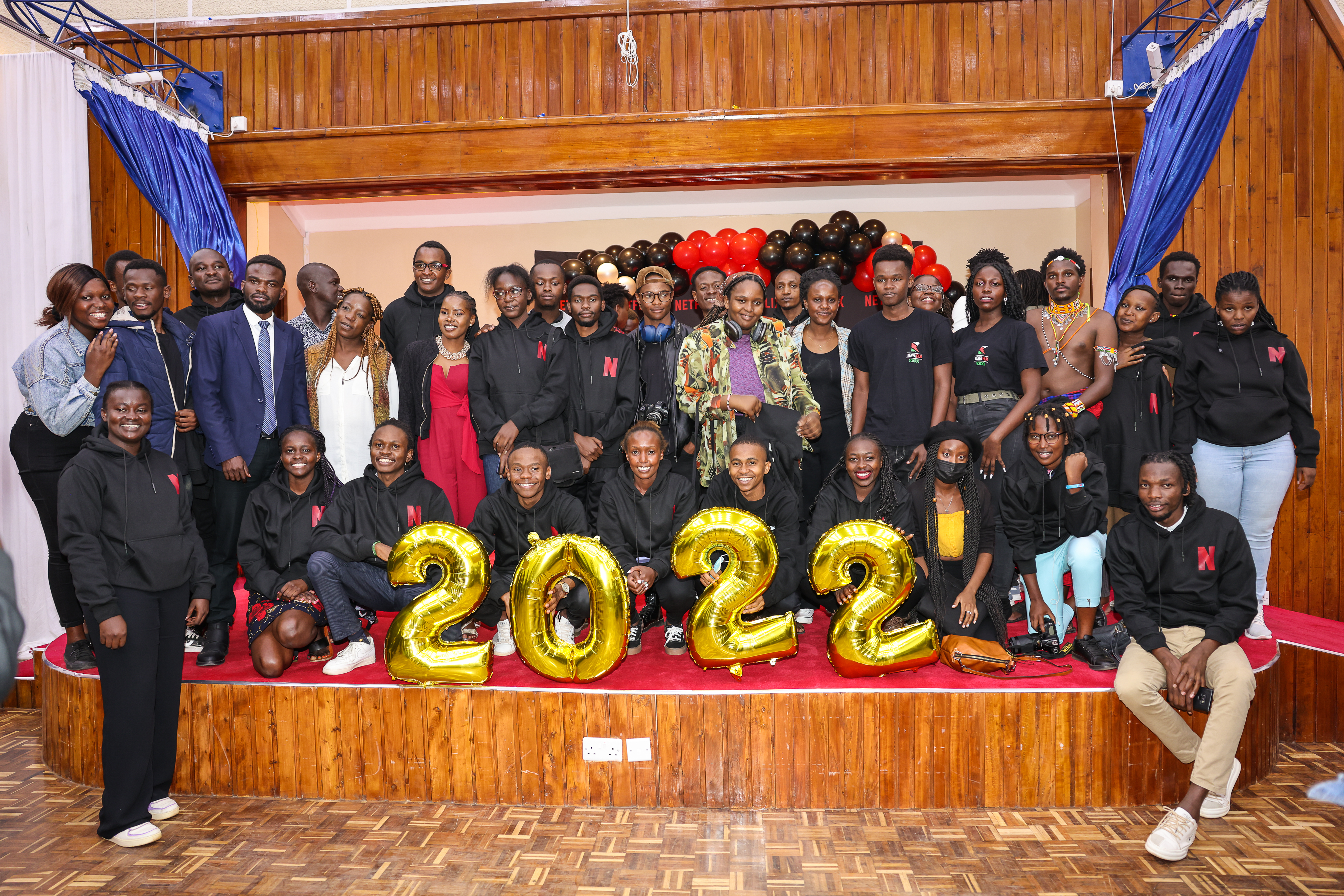 All the beneficiaries are eligible to receive a  full scholarship which includes – tuition, accommodation, living stipend and education supplies. The inaugural cohort of awardees have enrolled for certificate, diploma and degree courses as follows: 19 have enrolled in certificate programs, 22 in diploma programs and 5 in degree programs. Furthermore, the largest group of beneficiaries are between the ages of 18-25 years.
The program is currently being administered by HEVA Fund in partnership with Kenyatta University, Africa Digital Media Institute (ADMI); Kenya Film School (KFS); KCA University  and United States International University Africa (USIU). The five institutions of higher learning in Kenya will support the formal qualification and training of aspiring creatives from the region.
The 'Class of 2022 Roll Call' event served as an informal ceremony to bring together students, partner institutions and key stakeholders together to celebrate the scholarship's recipients and the program at large. In attendance were various government agency representatives, the CEO of the Kenya Film Commission Timothy Owase, Pascal Opiyo – AG, Chief Manager Corporate Services at KFCB; Mrs Emily Njeru – Deputy Director at Kenya National Commission for UNESCO and Eugene Mbugua – founder and Managing dIRECTOR OF young Rich Television Limited. Also present at the event were members of the partner institutions including Dr. Rachel Diang'a, Chair of the department of cinematic arts in USIU; Mr. Kelvin Ogutu, Deputy Principal and Head of Academics in ADMI; Mr. Victor Ouma, Head of Academics in KFS; Prof. Isaiah Wakindiki, Vice Chancellor and CEO of KCA University and Dr. Beneah Shapaya, Lecturer at the Department of Communications, Media, Film and Theatre Studies in Kenyatta University.
In keeping with the theme of spotlighting storytellers, some of Kenya's acclaimed TV & Film stars were present including cast members of the first Netflix series from Kenya, Country Queen – Blessing Lung'aho, Melissa Kiplagat and Melvin Alusa alongside Disconnect actress Catherine (Kate) Kamau and Tosh Gitonga, who directed Disconnect and co-directed Country Queen, The Brave Ones and Nairobi Half Life.