As the drought bites in several parts of the country residents of Kiambere ward have appealed to the government to come to their rescue as their crops failed due to the short rains. Through a community based organization, the Kiambere Ward CBO and the residents have now resulted to distributing hand outs from the sale of sand from Kiambere dam. They say this might not be enough as the next harvest would be realized in January 2022 which will be dependent on the rainfall in coming season of October, November and December. They are also calling on the national and county governments to consider putting up long term measures to ensure they get water for irrigation.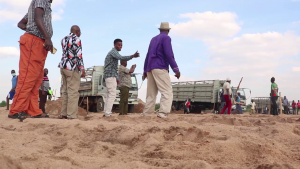 They lamented that relying on rainfall fed agriculture was not attainable as they ended up with nothing with the climate change. In its second year of operation, the Kiambere ward CBO has collected close to sh 13million part of which was used to purchase a community ambulance according to its officials. The CBO patron Lenny Masters Mwaniki who is also the area MCA said some of the sand proceeds had been used to build a maternity wing at Mutuobare dispensary and improve other community projects in schools and water projects.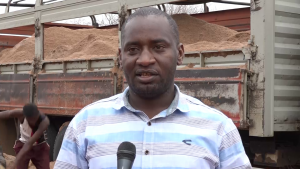 He observed that the sh 2.8million distributed to empower 123 Self help groups that form the KWCBO was a drop in the ocean and the residents have nothing to eat. Dr. Hildah Kivuti who graced the distribution exercise advised the groups to consider the funds received as seed capitals for investments to benefit their individual self help groups. She applauded the CBO for being able to pay sh 550,000 as bursary in support of orphaned children from Kiambere ward.