A multi-agency team The Multiagency team led by the Kakamega County Commissioner Pauline Dola , charged with enforcement of laws in eliminating Substandard and Counterfeit drinks in Kakamega laid an ambush to a notorious joint nabbing 2547 bottles of assorted contraband alcoholic drinks.
They discovered all the assorted sub-standard drinks from the Joint were from Uganda and were illegally smuggled to Kenya though those wh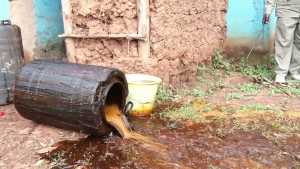 o operate the joints had fled when the team arrived.
The County Commissioner said the operation will continue for the next 30 days with the mop up exercise extending to all sub counties and villages.