By Kelvin Wagura

The ingenuity of Kenyans has once again been displayed online in a series of memes dubbed 'UNAKUFA' challenge that has created a lot buzz online.
Leaving many in stitches the creativity among Kenyans on  the online has also been likened to dark humor. Almost everything on social media Is about unashtuka unakufa. In Swahili, rumors spreading around are, unaingia online, unaona post za watu, unashindwa wanafikirianga nini, unashtuka unakufa.
As Kenyans it would be fair enough to say that we are very creative. The source of this UNAKUFA CHALLENGE is still unknown. The good thing is that as the challenge trends, there's at least a reason for one to laugh out loud.
Unakufa challenge has been shared by at least 117714 members on Facebook. On twitter it has been the top in terms of hashtag's, top words and top smiley emoji's. Though there is a small group of individuals that are criticizing the unakufa challenge. Some even claiming that the challenge revolves around immature people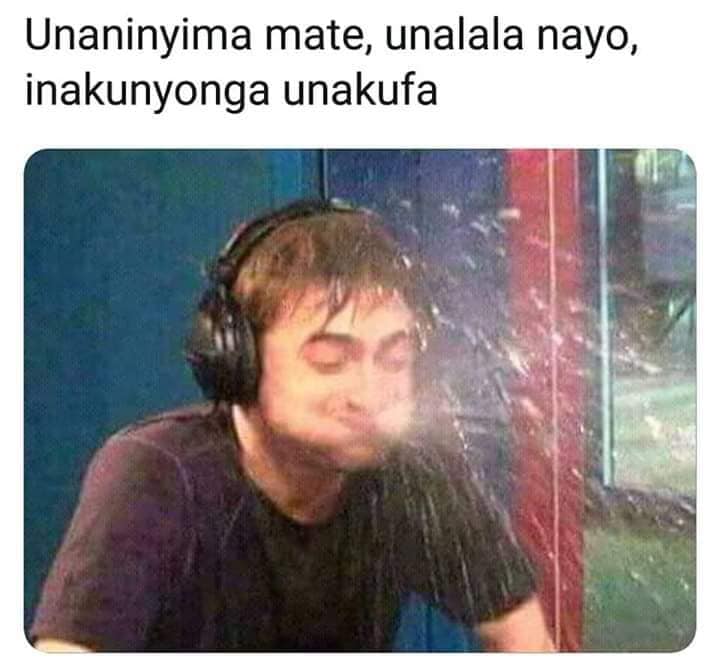 Truth be told, the challenge is hilarious and easy to understand. It bears a lot creativity. Some trending examples on the challenge include;
Safaricom wanaogezea call and sms charges Tunahamia line zingine Wanakufa
Unaeka dadangu whatsapp status, naambia mum, anachapwa anakufa
Unaoga na sabuni ya panga, inakukata unakufa
Unakataa kuskia la mkuu, unavunjika miguu zote, unaanguka unakufa
Mrembo wako ako na sauti ya kutoa nyoka pangoni, anaimba, nyoka inatoka pangoni, inakuuma,unakufa