By Selian Wangui
Growing up I would attend the Sunday mass every Sunday and for a period while in boarding every single day. It never occurred to me that fashion could be inspired by various aspects of religion. Till last year's Met Gala, a huge number of people had not witnessed it. Here are some of the catholic inspired runways that have happened since 2013.
The Met Gala- 2018
The Met Gala is an annual fundraiser Gala for the benefit of the Metropolitan Museum of Arts Costume Institute in New York City. Last year's theme was Heavenly Bodies: Fashion and the Catholic imagination, we got to see very many looks inspired by Catholicism. The theme explored the relationship between Catholic, religion and fashion in various different ways.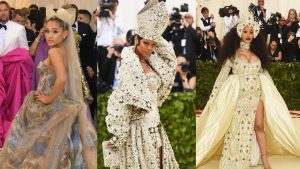 Dolce and Gabbana- Fall/ Winter2018/19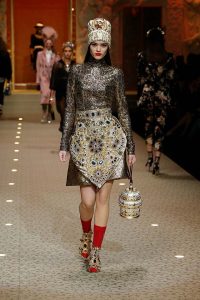 Domenico  Dolce and Stefano Gabbana's collection line was inspired by the Sicily Cathedral of Monreale. The looks included ornate crucifixes, veils and accessories such as crowns and Rosaries. The designs also included fabrics with Renaissance-inspired angels 
Guo Pei- Spring/ summer 2017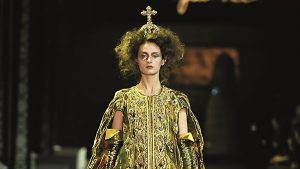 Guo Pei's couture collection had inclusion of crowns and crucifixes on their head with ornate gowns. A model with a white gown with a headpiece meant to mimic the Dome of a European Cathedral captured the attention of many. The entire collection was inspired by the opulent baroque Cathedral of Saint Gallen in Switzerland. Guo became internationally renowned when pop star Rihanna wore her enormous canary-coloured gown and cape on the red carpet at the Met Gala held in New York last year. 
Givenchy- 2013
Designer Riccardo Tisci had the historical elements of the Catholic Church in mind as he was coming up with the 2013 collection.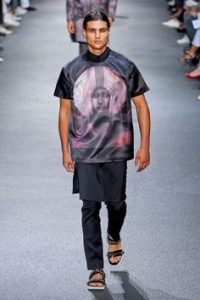 He modernized the inspiration by adding the Virgin Mary graphics to the menswear line.
 Additional elements included priest-like cross pins and rosary bead-like necklaces.